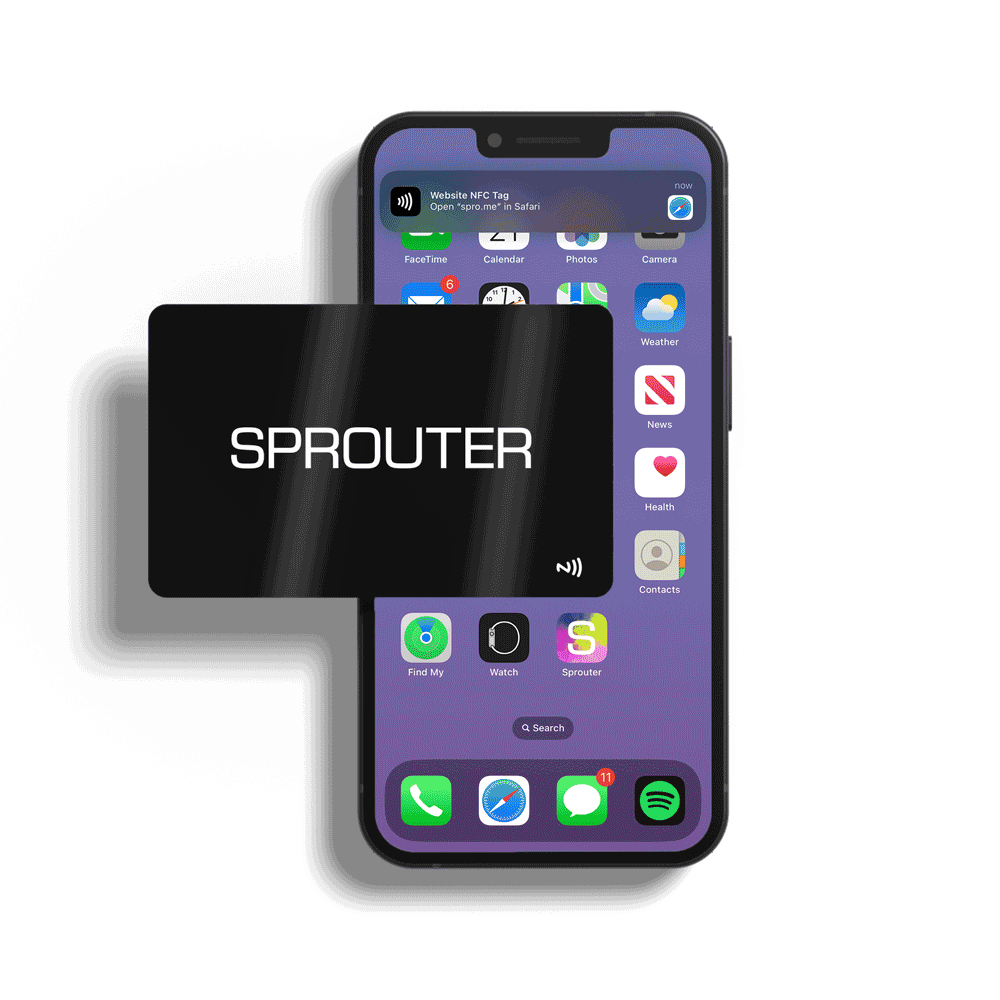 This cutting-edge card utilizes Sprouter's proprietary SP4 NFC technology, allowing you to instantly share your contact information, website, social media profiles, and more with anyone you meet. With a simple tap of your card, you can immediately exchange information, build connections and land sales opportunities via the Sprouter platfrom.
The SproutHub is a secure and convenient way to deliver high-value customer experiences. With its intuitive design, powerful features like NFC and QR technology, the Sprouter Hub is an ideal solution for businesses looking to create unforgettable customer experiences.
The Sprouter QR Code Decal is durable, easy to use and offers an creative and effective way to share your content and engage with customers. Place anywhere from storefronts, tables, events, packaging – converting window shoppers to into customers has never been easier.
Looking to make an impression with your QR code? Contact us today for 
It's not just the physical connected product....Sprouter gives our customers something to do, its an entire platform - I have direct access to reach my consumers in a way I've never had before.
Meghan Nichols
Regional VP - The After Midnight Group
"Within the first week of using Sprouter, we saw a 3000% increase in our Social Engagement on Instagram and FaceBook"
Carly Leighton
Manager - Sallys Saloon
Being in a small town, promoting ourselves digitally has been in the forefront. We planted the seed, Sprouter help us grow it.
Cory Copeland
Regional Director - Shultzy's Restaurant Group